Description
WAR FUEL is a low calorie, all-natural hydration beverage
No artificial sweeteners
No artificial flavors
No artificial colors
Non-GMO
No Gluten
No lab produced chemicals
Just real, organic food for maximum hydration, performance, and recovery!
WAR FUEL is formulated with organic beet juice — rich in electrolytes, betaine and other phytonutrients.
WAR FUEL contains organic pomegranate juice, organic tapioca solids, hydrolyzed collagen peptides, organic MUNK FRUIT, soluble fiber, malic acid, and Vitamin C.
WAR FUEL Sports Drink provides naturally occurring nitrates for excellent hydration and recovery.
REAL Nutrition from REAL food ingredients for MAXIMUM PERFORMANCE!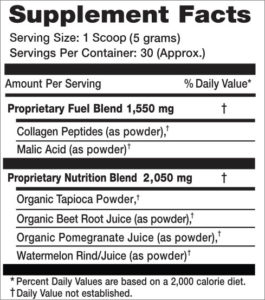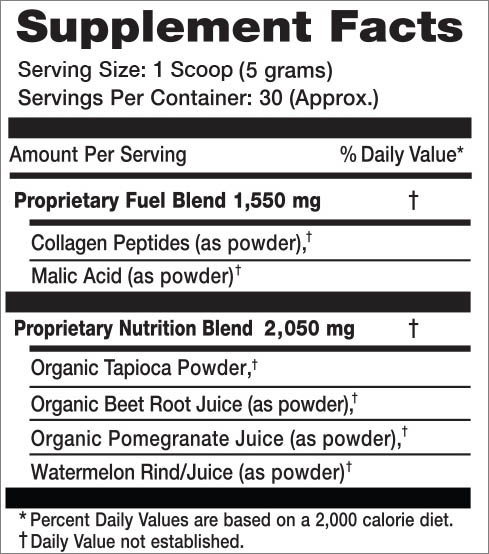 **This statement has not been evaluated by the Food and Drug Administration. This product is not intended to diagnose, treat, cure or prevent any disease.